Common Prefixes
by Brian
October 10, 2022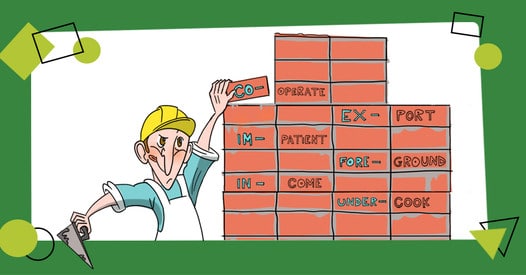 Languages are made up of building blocks. As we learn to put these blocks together in different ways, our language skills improve.
Prefixes are one of the building blocks of language. Prefixes are groups of letters that we put at the beginning of a word. Prefixes modify or change the meaning of words.
In this blog post, we'll look at prefixes. It's important to know the meaning of prefixes so we don't get confused when reading or listening. Being able to use prefixes correctly will also help us produce more advanced English in speaking and writing.
Study the table of the most common prefixes below.
Then do the quiz to test your knowledge of prefixes!
Prefix
a-
anti-
arch-
bi-
co-
de-
dis-
ex-
fore-
im-
in-
inter-
mal-
mis-
mono-
multi-
non-
out-
over-
post-
pre-
pro-
re-
sub-
super-
trans-
un-
under-
Meaning
not, without
against
highest
two
with
down or negative
do the opposite of
former
before
not or opposite of
in or not
among or between
badly
wrongly
one
many
not
out or more than
too much
after
before
for or on behalf of
back or again
under or below
higher or superior
across
negative or opposite
too little or not enough
Examples
atypical, asexual
antibacterial, antisocial
archenemy, archbishop
bicycle, bipolar
cooperate, coexist
decrease, depopulate
disagree, disconnect
ex-wife, export
foresee, foreground
impatient, immobile
income, incomplete
intercontinental, internet
malfunction, malformed
mistreat, misunderstand
monorail, monopoly
multinational, multiracial
non-national, non-smoker
outcast, outnumber
overpay, overwork
postcolonial, postpone
premeditate, preschool
prolife, provide
return, rewrite
submarine, subconscious
superstar, supermarket
transatlantic, transaction
unreliable, unacceptable
undercook, undereat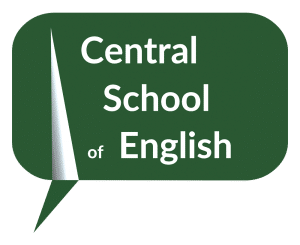 Learn to SPEAK English
Join a live online English tutor to get help with your English or study at our school in Dublin, Ireland.
Individual and group classes with our expert teachers.
General English | FCE Exam Preparation | CAE Exam Preparation