FCE Exam: How to do Speaking part 3 in the Cambridge B2 First
by Mark
February 18, 2021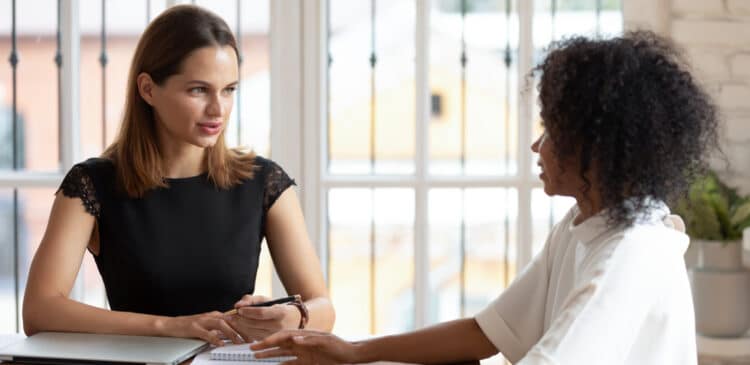 In this FCE class, we look at part 3 of the Speaking test in the Cambridge FCE exam.
So, you're thinking of taking the First Certificate exam? Welcome to this series of posts about the Cambridge B2 First exam, sometimes known as the FCE exam. The whole exam is divided into four different 'papers' – Reading & Use of English, Writing, Listening, and Speaking. This page offers a guide to the third part of the Speaking exam in the Cambridge B2 First Exam, what it tests, how to approach it and how to revise for it. Don't be afraid, Speaking part 3 – let's go!
What speaking part 3 involves
Part 3 of the Speaking Exam is the first collaborative task of the exam – this means that both students have to work together as a team to have a conversation about a topic, and then to try to decide something together. This Part contains two tasks. Firstly, you will be given a diagram (see below) which will contain a question in the middle, and five topics to discuss. You will have two minutes to have a conversation which answers the main question for as many of the topics as possible.  In the second task you will have one minute to make a decision about one (or two) of the topics. The specific details will be spoken by the examiner, there are no additional written materials.
About 2 minutes for the first task, and about one minute for the second task – 3-4 minutes in total. This time is for both students, you don't personally have to talk for the full 3-4 minutes.
Your ability to hold a conversation and give explanations for your opinions. Your ability to react and respond appropriately to what your partner says to you.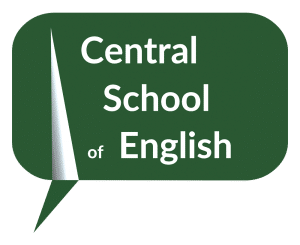 Learn to SPEAK English
Join a live online English tutor to get help with your English or study at our school in Dublin, Ireland.
Individual and group classes with our expert teachers.
General English | FCE Exam Preparation | CAE Exam Preparation
How to do Speaking part 3 - Task 1
Read the question carefully and look at the 5 topics
During the two-minute conversation you have to answer the question with reference to the five topics. You don't both have to say something about each topic, you just have to cover them as a team.
Listen to what your partner says
It's important that you pay attention to what your partner says because you don't want to waste precious time in the exam by repeating the same ideas. If your partner has made a point that you agree with, then just say something like "I agree with you" and move on to something else.
Don't make too many points for each topic
You only have two minutes for this conversation, so you don't want to spend too long talking about each topic. Just make one or two points regarding each one, asks for your partner's opinion, and move on. Two minutes isn't a long time, so just keep moving on.
Keep the conversation moving
A good way to keep the conversation going is to invite your partner to talk about a topic. For example:
Student A: [gives an opinion about one of the topics] Do you agree?
Student B: Yes, I agree with you…
Student A: …OK, what do you think about new topic?  
How to do Speaking part 3 - Task 2
Listen to the examiner's question
After two minutes of task one, the examiner will then ask you and your partner to decide something in about one minute. The decision will involve you choosing one (or sometimes two) of the topics in some sort of superlative – which topic is the best/the most difficult to achieve/the most effective method? Etc…
You don't need to discuss all of the topics
However, you will need to talk about more than one of the topics. If you choose one of the options as the 'best' and your partner immediately agrees with you, then the task will end, and you will only have spoken for about 10 seconds. Choose two or three to begin with, and then you can eliminate them as you go.
Test Yourself
TASK ONE:
Examiner: Your language school wants to create a new activities programme for its students. Here are some ideas they are thinking about, and a question for you to discuss.
Two minutes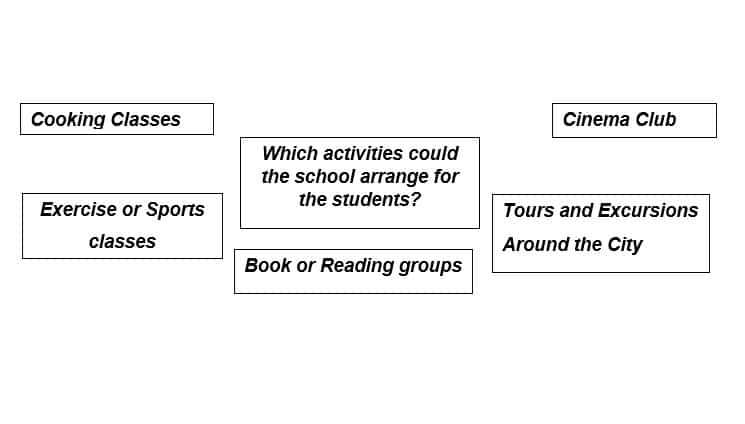 TASK TWO:
Examiner: Now you have about one minute to decide which two activities would be most attractive for the students.
About 1 minute